A LEADER IN OFFSITE CONSTRUCTION
True House supplies volume home builders with customized framing packages, including roof and floor trusses, wall panels, floor cassettes, I-joists, specialty components, and other building materials.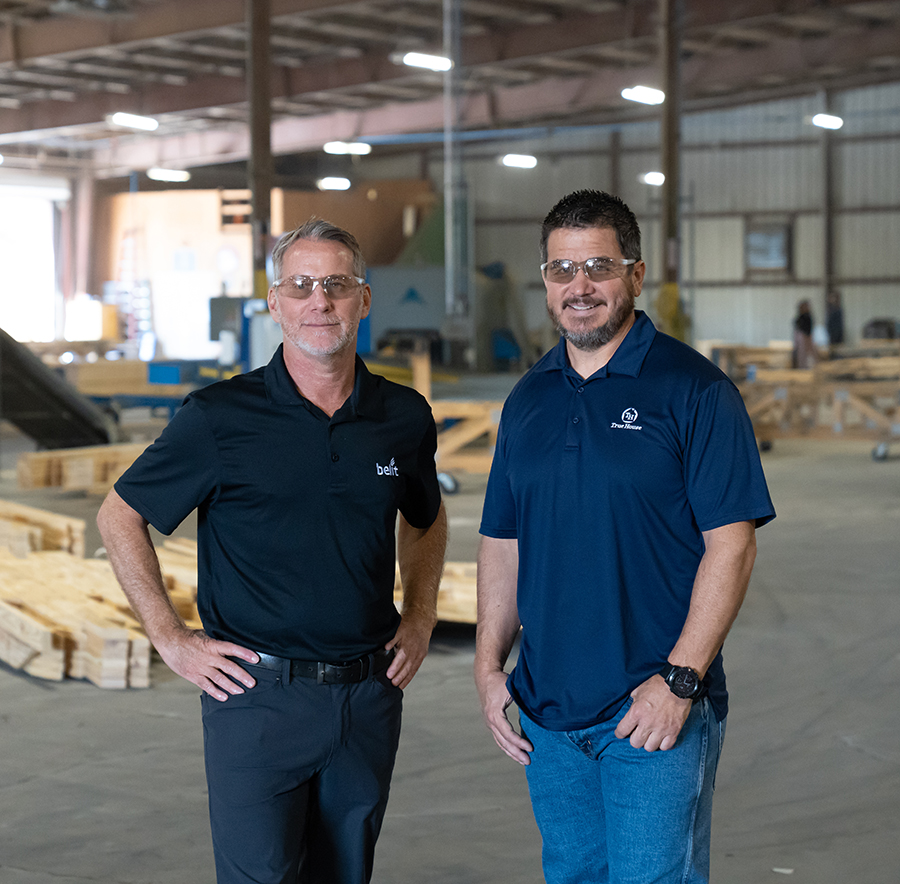 True House has been a leader in the structural building component industry for more than 35 years. Originally founded as "TrueTruss" in 1985, our family-owned and operated company is proud to call Florida home, with manufacturing facilities in Jacksonville and Crescent City, as well as Sanford, North Carolina. We serve volume home builders in Orlando, northeast Florida, south Georgia, and North Carolina and have been an integral part of the construction of hundreds of thousands of homes in America.
Through BeLit's collaborative design process, True House can integrate structural component production into your larger building information models. Digitally constructing your project before any lumber is cut sets the stage for data-driven takeoffs that are up to 98% accurate. Our cutting-edge Randek AutoEye truss system at the Crescent City plant then enables us to build your components faster, more efficiently, and with higher levels of quality and structural integrity than other truss suppliers.
We ensure that all roof and floor trusses, wall panels, floor cassettes, I-joists, and specialty components are designed, engineered, manufactured, and delivered to precise specifications—ready to go up quickly and easily—resulting in rapid build times and lower material and labor costs. 
We want to make the American Dream as available as possible to all who desire it. We strive to make housing better by removing waste from the building process, making better use of resources, improving quality and lowering costs for those who create housing, and those for whom it is created.
We're passionate about our work and bring a creative, curious approach to every job. We never settle for less than our full potential and continuously strive for improvement.
We value honesty, integrity and being forthright and respectful in all of our interactions with clients and one another.
We believe in the power of teamwork as foundational to the work we do. It is critical to our success and the success of our clients.
We take responsibility for our actions and the quality of our work. We deliver on our promises with a focus on performance and superior results.