I-JOISTS | LUMBER | CONNECTORS
At True House, we live for quality and efficiency. Our engineered wood products and structural connectors improve build quality, reduce labor, and save money due to optimal fits and enhanced structural integrity. One great example is our pre-drilled I-joists. A close relationship with our MEP designers mean holes are only drilled in the joists that need them, saving time for the trades in the field without any unnecessary waste.
Employ BeLit's collaborative design process to digitally construct and optimize your project before any lumber is cut. This innovative process produces a "digital twin" to reflect your model's evolution as well as data-driven take-offs that approach 98% accuracy. This in turn reduces call-backs, increases build speed, eliminates adjustments, and lowers excess labor costs.
The bottom line? Everyone can build more houses!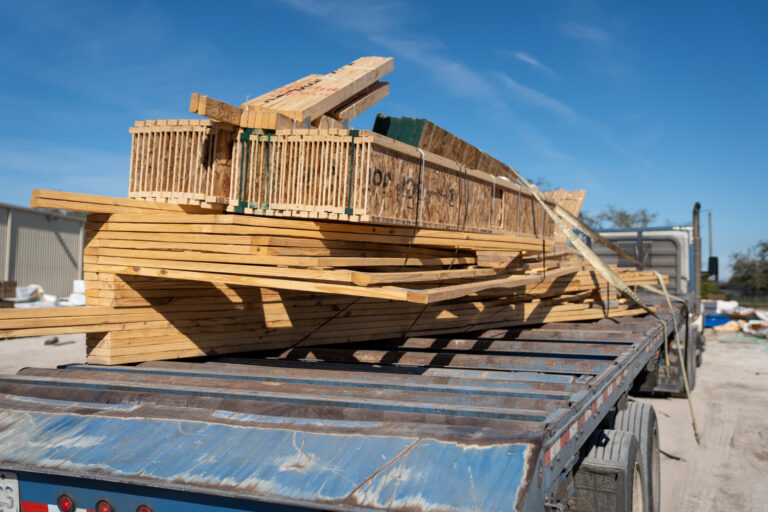 Floor system optimization
Floor performance consulting
Pre-cut hole design for I-joists
Engineered wood products
Structural connectors
Optimized, pre-cut lumber packages (limited markets)
Delivery
The True House Difference
Collaborative design process to drive change in the construction industry.
Commitment to cutting-edge technology and accuracy to deliver a quality product to our customers.
Dedication to automation and safety to ensure our employees go home to their families each night.
Pre-cut lumber packages and jobsite delivery services in Jacksonville.