ROOF TRUSSES | FLOOR TRUSSES
True House leads the offsite construction industry with revolutionary advances in manufacturing automation for residential home building. As a member of the BeLit family of companies we can coordinate  design and production through building information modeling (BIM), which optimizes nearly every aspect of the building design. BeLit's collaborative design process provides value engineering to ensure thorough conservation of materials, improved labor efficiency, and maximum value generation.
Our cutting-edge RandekTM AutoEye truss system at the Crescent City plant then enables us to build your components faster, more efficiently, and with higher levels of quality and structural integrity than other roof and floor truss suppliers.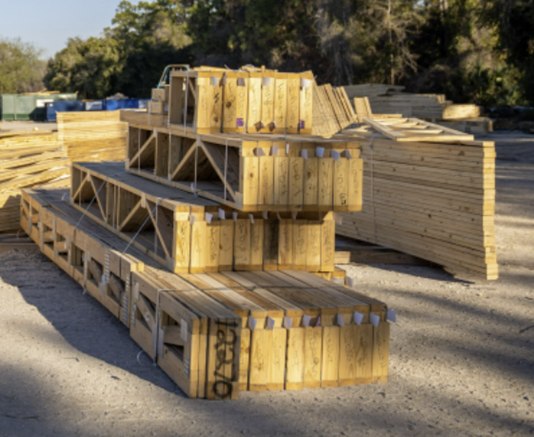 Offsite Construction Services for:
Volume Home Builders
Single-Family Residential Builders
Custom Home Builders
Multifamily Builders
The True House Difference
Collaborative design process to drive change in the construction industry.
Commitment to cutting-edge technology and accuracy to deliver a quality product to our customers.
Dedication to automation and safety to ensure our employees go home to their families each night.
Pre-cut lumber packages and jobsite delivery services in Jacksonville.